Vega Clara
A good friend told me, "get the formula that allows you to add the passion I see in your eyes to your wine and you will make the best wine in the world".
Vega Clara
If you want different results, do not do the same. A. Einstein
My dream is to take the illusion, passion, respect and admiration I feel for the vineyard and translate those feelings into my wine, add the creativity and effort it requires and offer wine lovers the possibility of enjoying my wines as much as I enjoy making them. This is my dream, this is VEGA CLARA.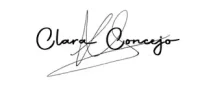 Everything that is worthwhile in this life requires a great effort. That is the family advice that guided me to achieve my dream: VEGA CLARA, my winery.
VEGA CLARA owns 12 hectares of vineyards of various ages and varieties located in Quintanilla de Onésimo, framed in the famous Golden Mile.
Now available in our online store, to receive it directly at your home.
Uncategorized
Saturday, February 6, 2023 was a special day for the world of art and culture in Spain. The tenth anniversary gala of the Feroz Awards
Uncategorized
As a new edition of Seminci is about to begin, the Ribera Spirit can already be felt in this 67th edition of the film festival.
Uncategorized
The journalist Mike Desimone describes our Dacán de Vega Clara in a great way, his assessment and opinion of our wine reads as follows: Deep
Clara Concejo tells you one by one how the last grape harvests have been.